We made it to Barcelona! Since we got relatively inexpensive tickets, the whole journey took us about 22 hours. I think it's the longest continuous time I've ever spent traveling. We were very thankful that we had decided to just spend the first night at the airport hotel. For future reference for anyone who is considering coming to Europe from the San Francisco area, we flew Norwegian out of Oakland, and it was very inexpensive but also really nice.
I have gotten to use my Spanish a few times now. I know enough to have a conversation, ask questions, or get directions. I am looking forward to getting much better over the next year.
Our biggest challenge was getting all of our luggage around with the bikes. in order for me to have a couple hands free to help carry the bikes, we had to come up with some pretty creative luggage strategies, such as this one, which I'll affectionately call my "luggage tail" (strapped the rolling suitcase the straps of my backpack so I had both hands free):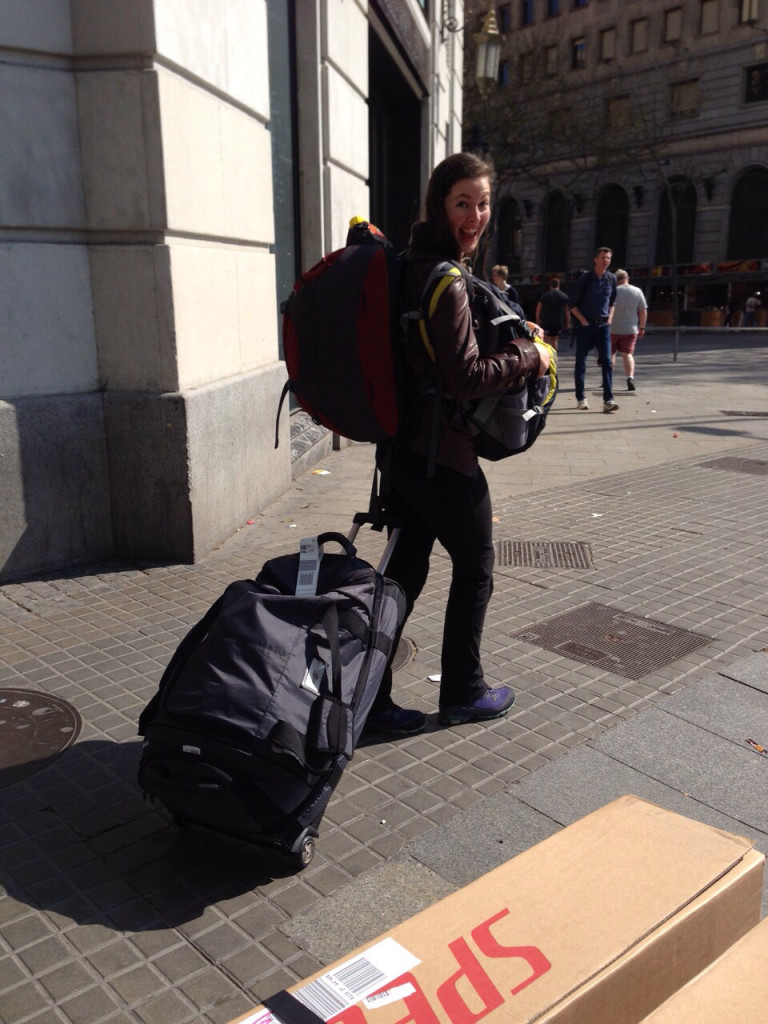 We are now settled at our airbnb in the center of Barcelona. We are close to many places but tucked away on a quieter street. In our room, we have a balcony that faces out onto the street.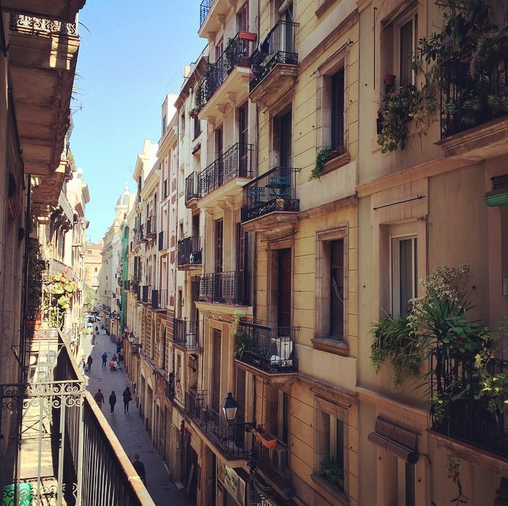 As Easter celebrations are still happening today, many places are closed and people are out in the street. We spent some time walking around through the streets this evening. The "old city" is quite manageable on foot. It is amazing how beautiful every street and square is, and there is an interesting layering effect of the "new art" on top of the "old city." We successfully held out until 9 PM for dinner! We are adjusting to the timing here.
I am feeling much more settled about our move and decision now that we are here. Not really knowing the city or the place where we were going to stay was a big leap of faith. Now I am just excited to explore more!